Silver Corporate Sponsor:

---
Conference Sponsors:

We are a specialized contract research organization (CRO) based in Berlin, Germany. Our portfolio of services includes high quality Biostatistics, Clinical Data Management and Medical Writing, as well as specialist services such as Medical Data Management, Medical Review and Pharmacovigilance & Safety Writing, all based on a foundation of thorough Scientific Consulting. 
All services are provided out of our Berlin offices and for all types of clinical trial projects. ICRC-Weyer's dedicated team of highly skilled employees delivers quality results for all trial phases, whether they are conducted globally or locally. Both sponsors and partner CROs benefit from our longstanding team and timely delivery within pre-determined budgets.

Parexel is focused on supporting the development of innovative therapies to improve patient health. During the COVID-19 crisis, we continue to be committed to our customers' business while putting the safety of patients, client partners and our employees at the heart of everything we do. To learn more about our efforts related to COVID-19, as well as the experts, innovations and processes we have in place to navigate the rapidly changing landscape, visit our website and follow us on LinkedIn, Twitter and Instagram.
Join our world class medical writing team! We are actively seeking medical writers to support a diverse pharma and biotech client base.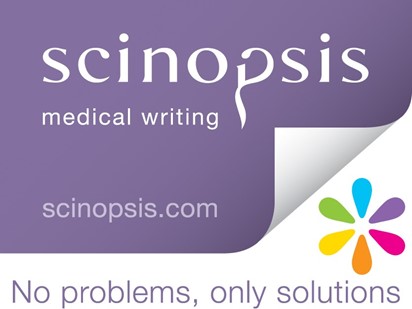 Scinopsis is a leading European medical writing consultancy based in Fréjus (France) and Brighton (UK). We provide high quality documents to our clients in the pharmaceutical, biotechnology and medical device industries. We offer a full medical writing service to cover your regulatory and medical communications needs throughout the lifecycle of your product, from preclinical development to registration and post-approval. We can help you with medical writing projects in any therapeutic area. As well as our meticulous attention to detail and strict adherence to timelines, we pride ourselves on our flexibility and friendly attitude. Our medical writers are highly qualified scientists with expertise in a wide range of therapeutic fields and document types. All our writers have native (or native level) English, and several are bilingual in French. At Scinopsis, quality is our top priority and we have many satisfied customers worldwide.

At Trilogy, medical writing is our passion. As specialists in clinical regulatory documentation, we provide a service that is more than just writing. Our writers are integral parts of our clients' teams: proactively planning, coordinating and writing their clinical documents to meet timelines, with a readability that reduces the time for review and approval. We have been helping pharmaceutical companies and clinical research organizations of all sizes, worldwide, to streamline their documentation processes for over 18 years – either as support on a one-off document or the entire clinical development program.
Trilogy currently has more than 55 writers, who are located in Trilogy's 3 offices: Frankfurt, Germany (HQ); Cambridge, UK; and Durham, North Carolina, US. We pride ourselves on our "dedicated team" approach when developing documents, which greatly reduces the time needed for production and ensures much greater levels of continuity throughout an entire development program.

---
Symposium Media Partners:

The Publication Plan is a free central online resource delivering up-to-date news on key issues for everyone in the medical publications industry. Every week, we curate and deliver the latest industry updates via our website, email alerts, Facebook, Twitter and LinkedIn. Our dedicated global readership already includes medical writers, publication planners, researchers, pharmaceutical industry members, medical journal editors and publishers.

Retraction Watch, founded in 2010, tells the stories behind retractions, and examines related issues in scientific publishing and research integrity. As part of The Center for Scientific Integrity, a U.S. nonprofit organization, it also maintains the largest and most comprehensive database of retractions, available at retractiondatabase.org